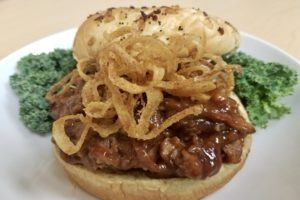 Casey's Grill is Open!
Stop by and pick up a hot lunch outside at Casey's
Saturdays & Sundays from 11 am - 2 pm.

This week's Special Sandwich: May 25 & 26 - Pulled Pork on Onion Bun- Only $6.00
Available every grill day:
Arizona Beverage $0.99
Brat $4.25
Cheeseburger $5.25
Chicken Sandwich $5.25
Chicken Taco (1) $5.25
Chips $0.50
Edy's Ice Cream Cup $1.25
Grillmaster $5.00
Hamburger (1/3rd lb ) $4.75
Hot Dog $3.50
Steak Taco $7.00
Pop $0.80
Water $0.80
Watermelon $1.50
Meal Deal any time for only $1.00 - Includes pop and bag of chips!
Included with each sandwich purchase are condiments, diced cilantro, onions, tomatoes, & salsa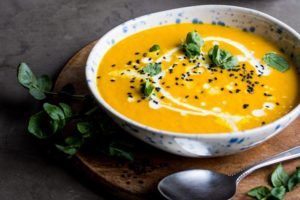 Casey's Made Fresh Soups Daily
Soup Schedule beginning May 1, 2019
Chili served hot every day!
Monday: Chicken Noodle, Split Pea
Tuesday: Minestrone, Loaded Baked Potato
Wednesday: Beef Barley, New England Clam Chowder
Thursday: Cream of Chicken Wild Rice, Butternut Squash
Friday: Cheesy Chicken Tortilla, Black Bean
Saturday: Broccoli Cheese
Sunday: Chicken Pot Pie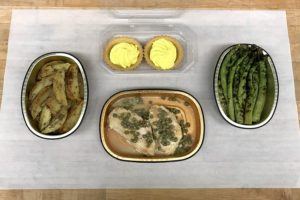 Daily Dinners for Two Selections - Updated as of April 29th, 2019
Each bag contains an entree, side and bread or dessert — all you need to serve a full meal for two people.
Try a different meal every day
Monday: Chicken Piccata, Roasted Greek Potatoes, Grilled Asparagus, Lemon Mousse Tarts
Tuesday: Bloody Mary Beef Kabobs, Harvest Rice, Grilled Veggies, Chocolate Raspberry Mousse Tarts
Wednesday: Teriyaki Salmon, Vegetable Fried Rice, Mongolian Carrots, Banana Crème Tarts
Thursday: Honey Mustard Pork Tenderloin, Fingerling Potatoes, Green Beans, White Chocolate Mousse Tarts
Friday: Shrimp Po Boy, Cajun Coleslaw, Sour Cream & Chive Wedge Potatoes, Bourbon Pecan Tarts
Saturday: Boursin Chicken, Artichoke Risotto, Garlic Green Beans, Tiramisu
Sunday: Blackened Turkey, Mashed Sweet Potatoes, Roasted Cauliflower, Strawberry Shortcake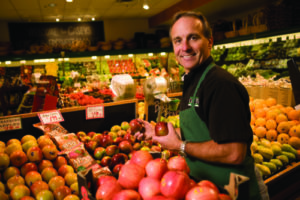 If you have any problems navigating our new website, please email info@caseysfoods.com or call the store at 630-369-1686 and someone will get back to you within 24 hours.